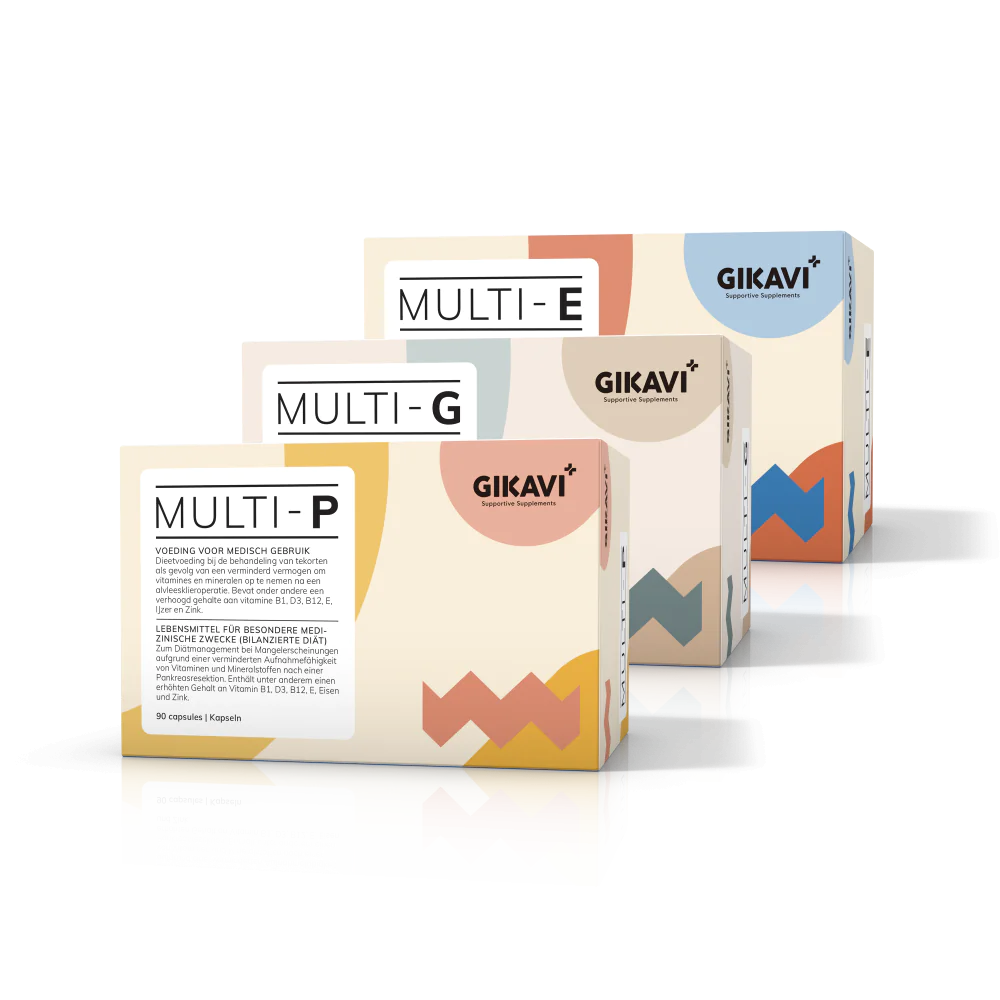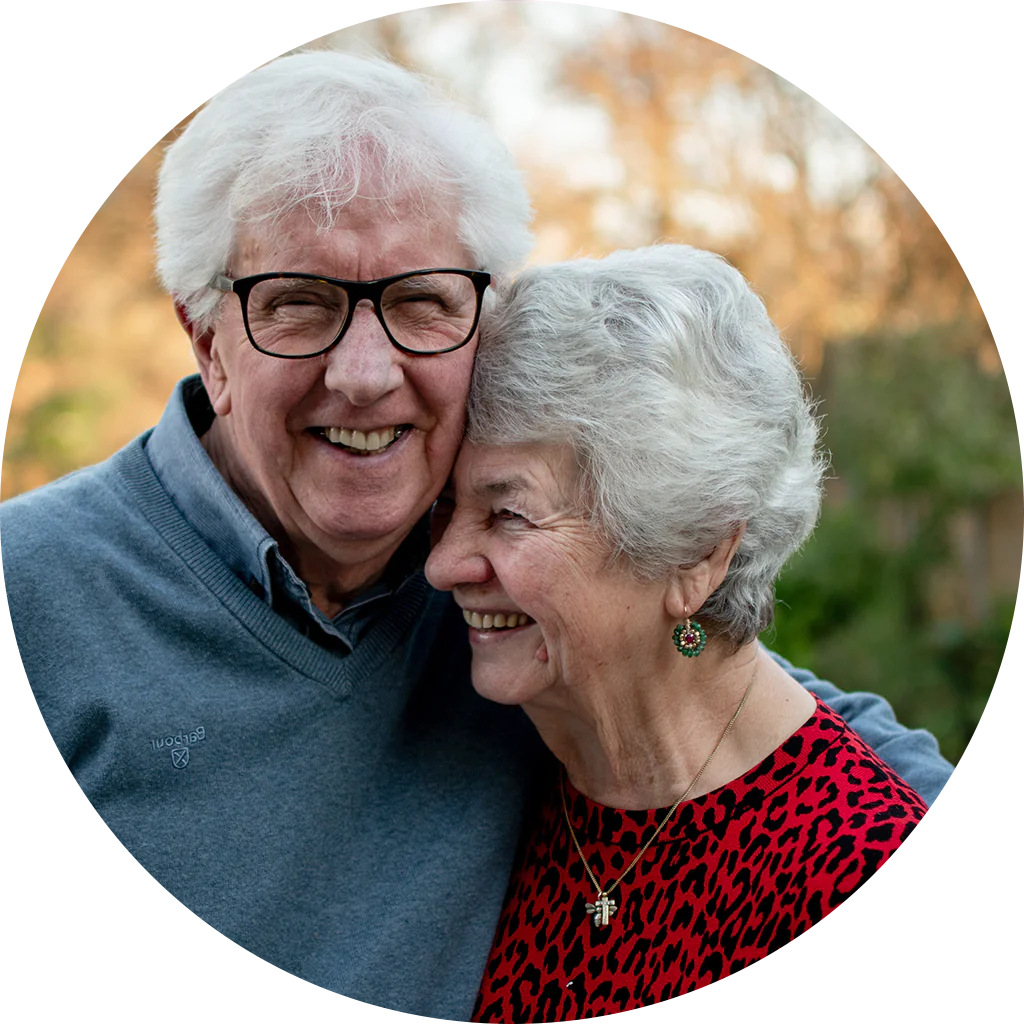 Gikavi – supplements for a better quality of life​
Daily nutritional support helping you to prevent vitamin and mineral deficiencies.
Specifically formulated for after cancer (stomach, esophageal, pancreatic) surgery.
Feel more 

energized

 

to

 get back 

to

 your 

old

 routine, 

after

 

surgery

Improve

 your immune system

Experience 

better

 

concentration

 and 

reduced

 

hairloss
An esophagectomy, gastrectomy or pancreatoduodenectomy leads to a drastic change of your digestive tract, which could lead to a deficiency of important vitamins and minerals. With Gikavi, you receive a sufficient amount of essential nutrients every day.
Specifically formulated for your surgery
The compositions of our Multis are specifically formulated for every type of resection. Only one capsule a day will ensure you receive the exact right increased amount of vitamins and minerals.
Scientifically substantiated
Our Multis are based on the latest scientific insights. We also cooperate with hospitals on a clinically substantiated future. This is how we keep improving our products.
Personal advice from our nutritionists
Do you have a question about your supplements? Our experts offer tailored advice and clear answers.
With Gikavi Auto Refill Service, you always have your vitamins and minerals at hand. Every three months, you automatically receive new supplements for the treatment of your vitamin deficiencies. It's easy to start, pause or cancel.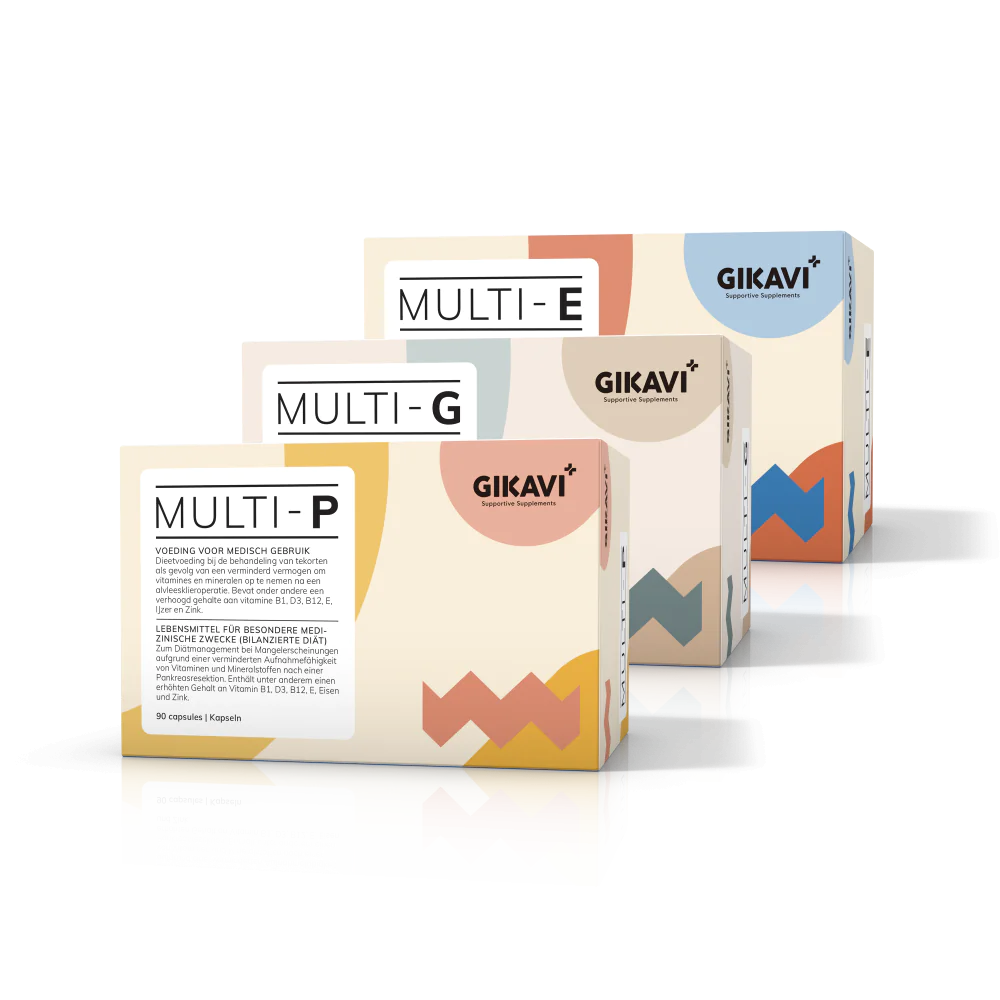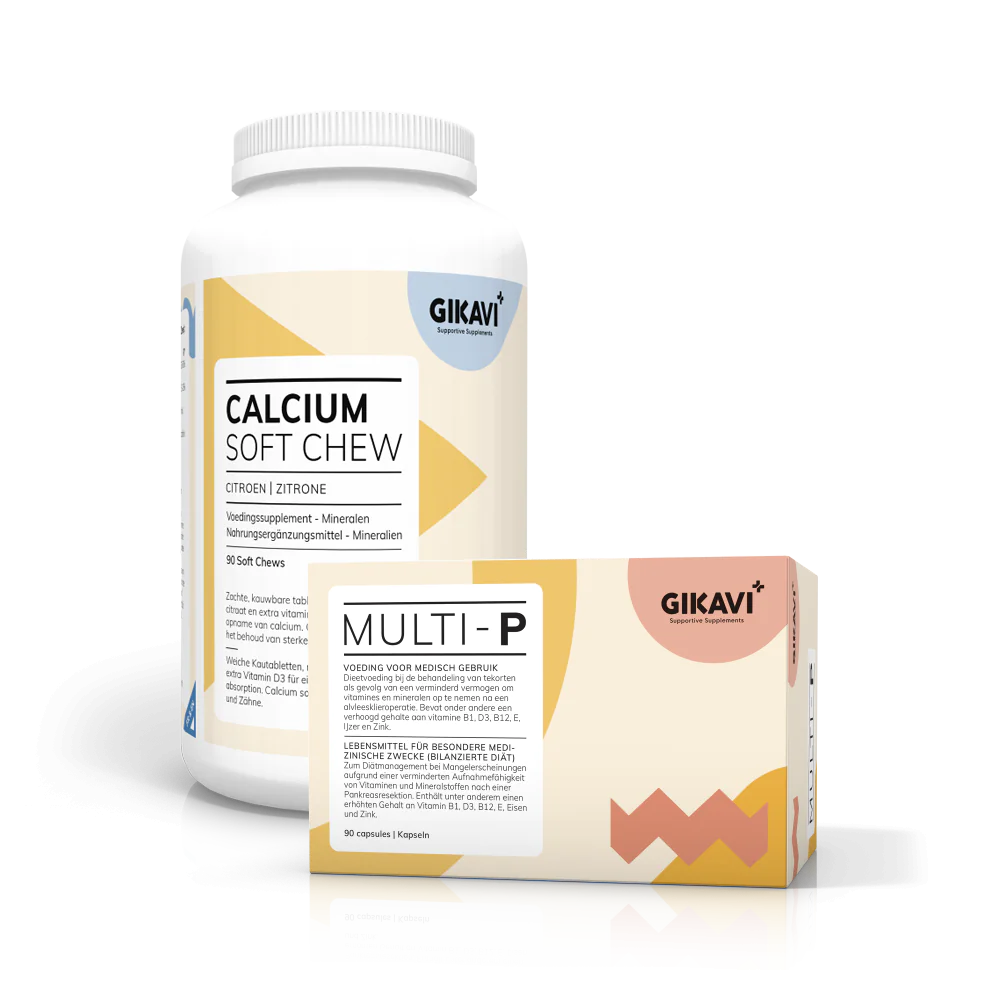 Incl. 10% bundle discount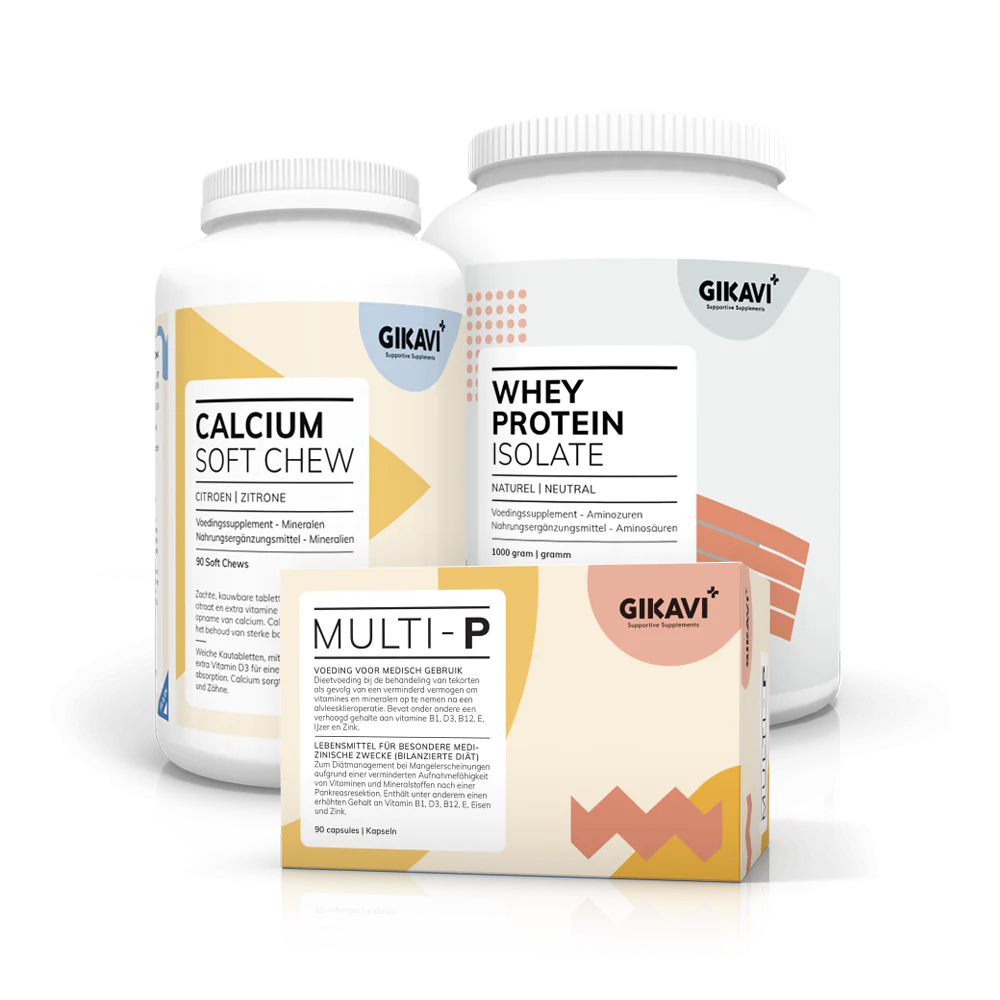 Incl. 15% bundle discount
Receive your supplements at home every 3 months
Easy to start, pause or cancel at any time
Free shipping &
30 day
 money back guarantee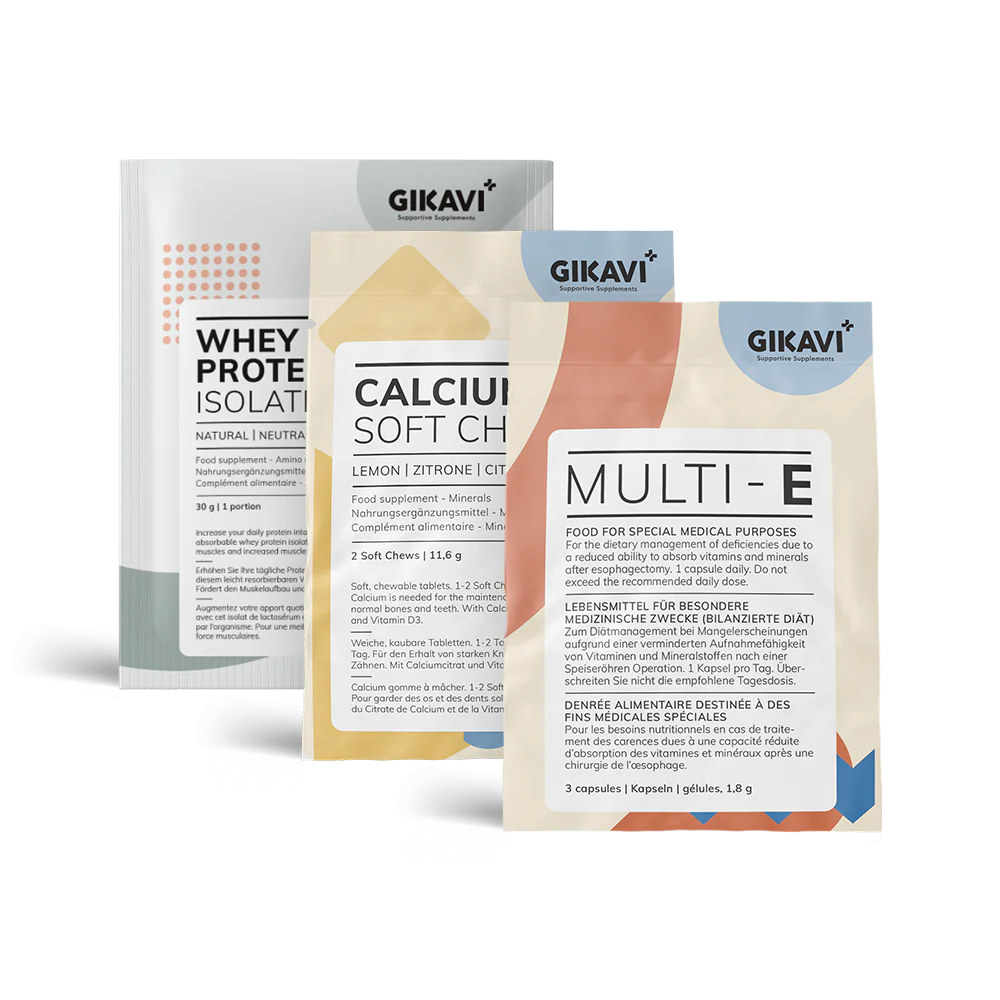 Want to try Gikavi first?
Want to see, taste, and test our supplements first? We completely understand. We have a trial package for just that.No strings attached.
Do you have a question about your supplements or order? Our team of nutritionists and experts is more than happy to help. Thanks to our experience, we can always help you with a clear answer or good advice or to serve you.